My best advice. The most common question I get from my clients is: 'Chris, can you introduce me to a factory that can handle small orders?' In short yes. Let's talk more about how to start a clothing line producing overseas.

What if I introduce you to a factory and after a 2 hour factory tour and meeting you leave with more questions than answers? Or, worse, the factory does not follow up as promised and you are back to square one. What does it take to meet a factory and sign a production contract within three days?

It takes tech packs, purchase order and a downpayment. My best advice is to have these three things locked and loaded before you approach a factory. If you have these three things then you can proceed quickly.

I have been taking clients to factories for the last 10 years and have seen the same scene played out over and over like a good ole' spaghetti western movie. Both sides want to do business but there are too many unknowns for either side to seal the deal. I know what they need to say 'yes' and I offer knowledge and services to get you to that yes-point. My passion is talking about how to start a clothing line producing overseas.
I highly recommend you read these three books before you start contacting factories and figuring out how to start a clothing line producing overseas. These books are full of practical advice and great stories to illustrate the challenges you will face. Learn from those who have gone before you.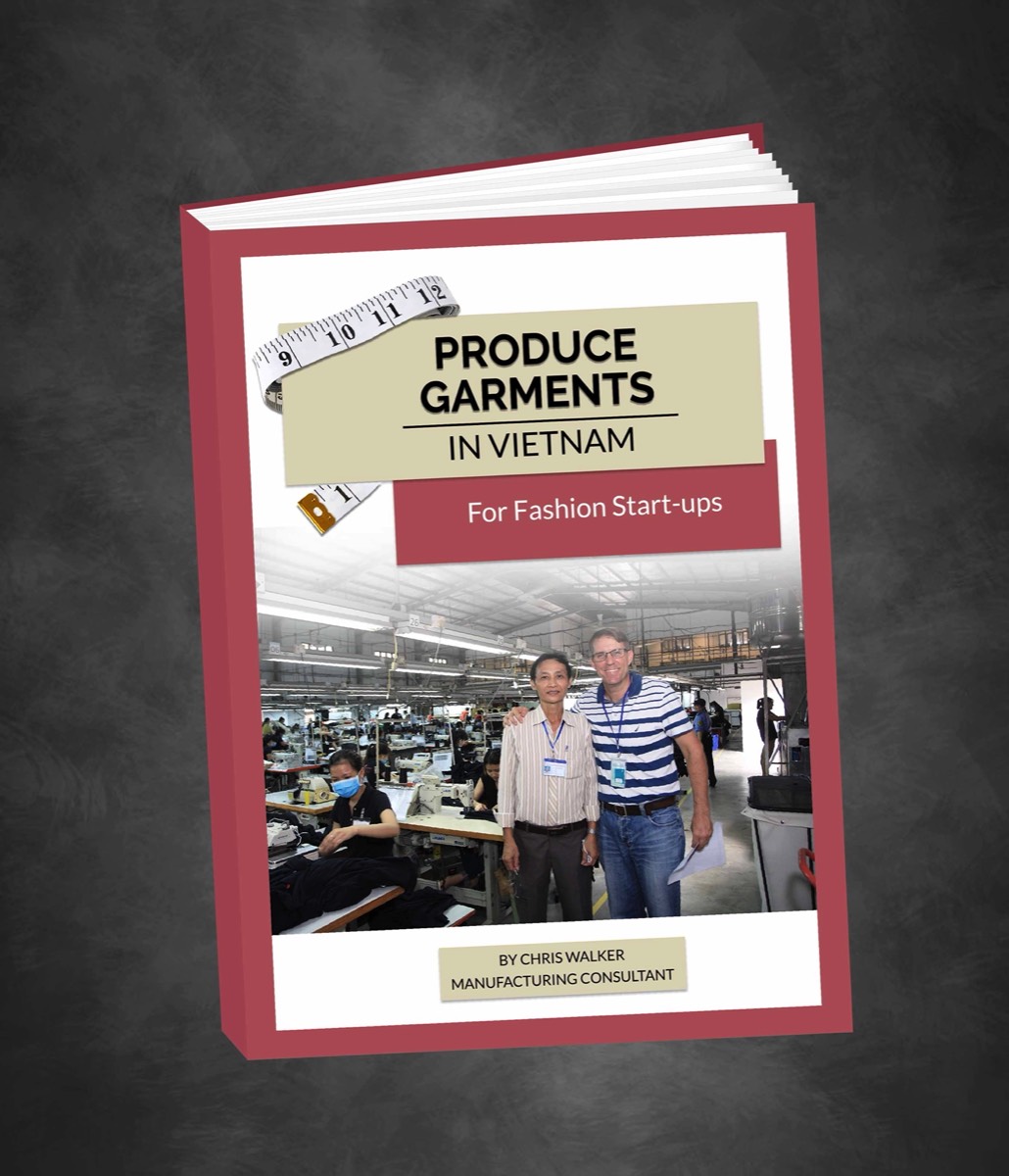 I wrote this book based on my experience in Vietnam working along side clients as they met the factories and starting developing samples and quoting price. I cover 16 topics you need to know about before engaging factories. Essentially there are 16 questions factories will ask and I prepare you to answer. You will know how to start a clothing line producing overseas.
Click here to see the table of contents.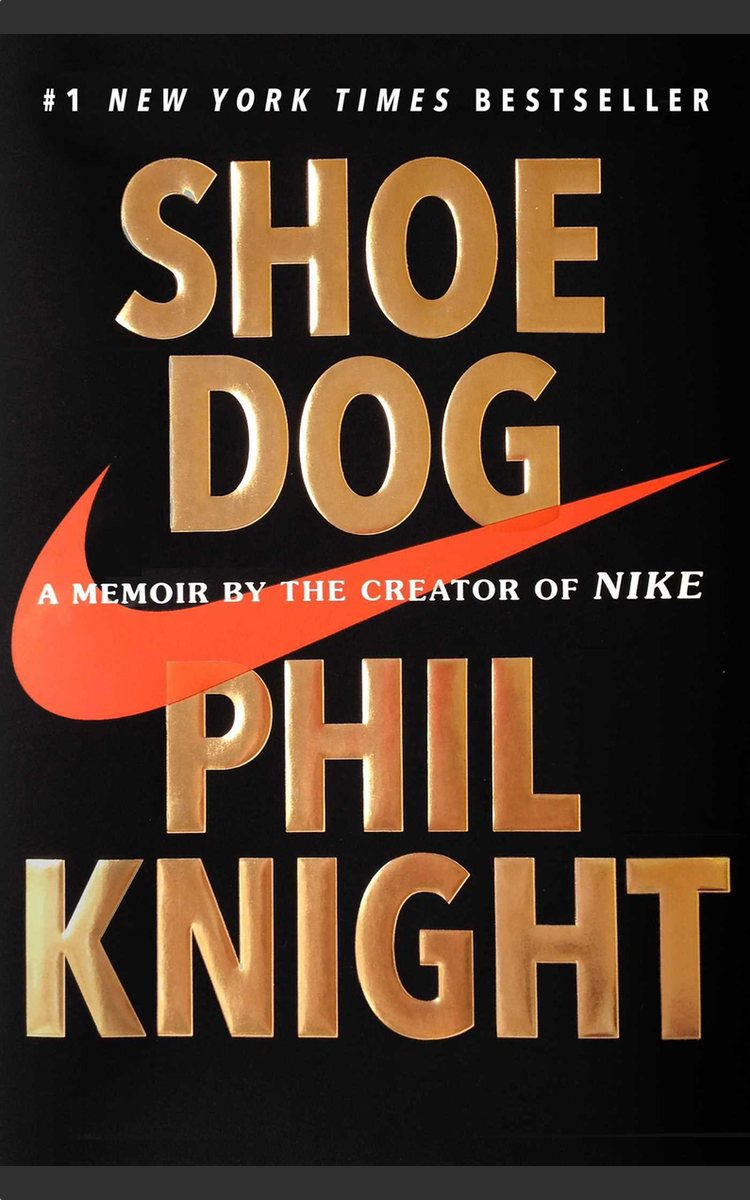 Shoe Dog and Un Label were both books I could not put down. I can't recommend them enough. My favorite part of Shoe Dog is where Phil talks about dealing with the Japanese businessmen who were less than honest and his Eagle Scout up-bringing was challenged as he had to fight fire with fire to deal with Japanese manufacturers. I also love the story about how he made the split decision to choose the name Nike and the swoosh logo. It's not what I imagined.
Buy read or listen to Shoe Dog on Amazon Kindle here.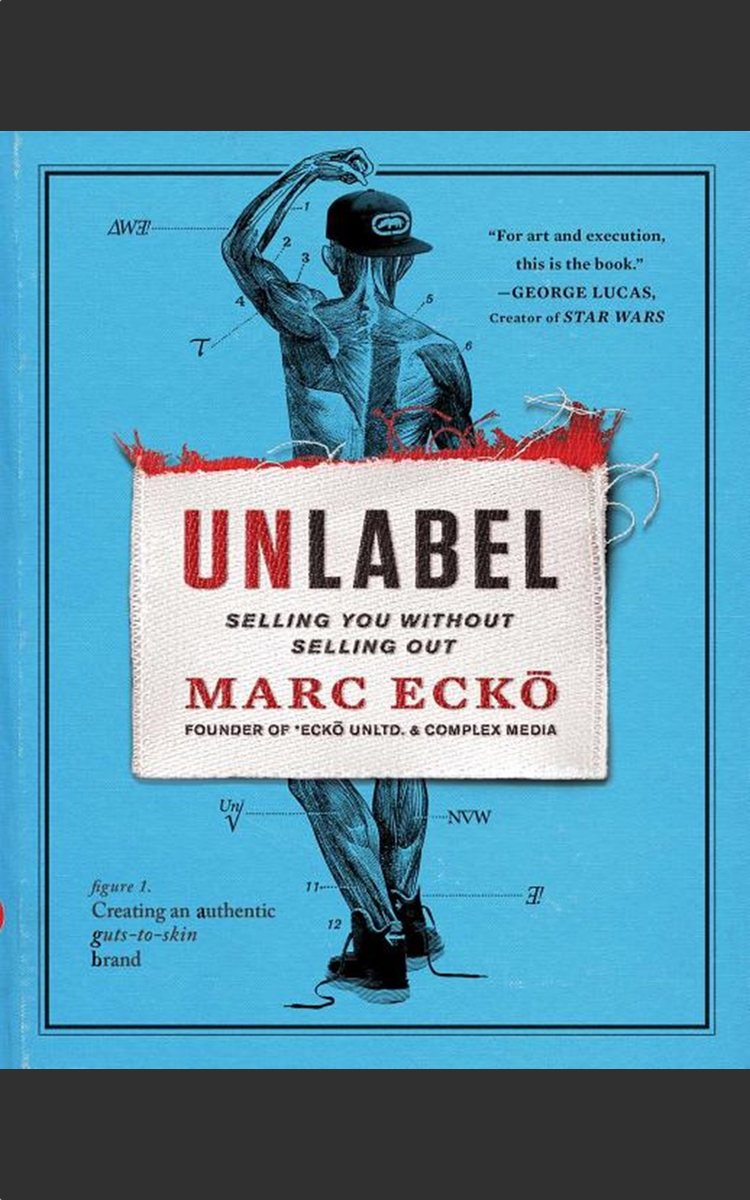 If you are a creative artist then you will sleep with this book. Marc started by copying comic books, then painting in his garage and then spray painting on jean jackets as a publicity stunt. My favorite story is how they tagged the Air Force One with graffiti and did not get caught. I love his story about figuring out that his Hong Kong agent was gouging him. I also love the story about the Jersey cops getting special gifts in the rough neighborhood where his first offices were. I will never forget the feeling he conveys getting his first big order at an apparel trade show. Read this before you spend your hard earned money to learn how to start a clothing line producing overseas.
Preview on Amazon here.
I highly recommend you listen to these videos. How to start a clothing line is my space, so, I wanted to learn from those who have gone before me. I'd like to share with you some great players who specialize in knowing how to start a clothing line producing overseas.
John Santos is the man
I have been following since he uploaded how to start a clothing line with less than $50 back in 2014. In this video he focuses on how to leverage DTG and launch a drop ship commence clothing line with no money down. He went inside
Apliiq
and shows us how the printing is done, your own label is attached, custom embroidery is added and fullfillment is done in house. I totally support their tip to start with a simple collection of three to five pieces per collection per month. More than that can be overwhelming for you and your fans. He showcases Apliiq tees, hoodies, joggers and even denim jackets which can be customized and made to order. He closes off by driving home the point of building your social media following and building your email list to drive sales. I highly recommend
John's course
if you are starting a printed t-shirt brand with a limited budget. He is a master at how to start a clothing line producing overseas.
Nate is a genuine character who shares
several online clothing line success resources. I like his video because he offers some great practical advice for starting your own clothing brand. Again, like John he focuses on printed tees. And like John he is focused on USA business. Here are some highlights of his video, how to start a clothing brand in 2019.
His best tip is to use
Ship Station
to manage your shipping within the USA. Ship Station is free if you integrate it with Shopify. Ship Station works with Amazon, Etsy, Ebay, Manual orders and Shopify. Very cool solution to perhaps the most unfun part of how to start a clothing line producing overseas.
He recommends
Printful
for easy print-on-demand drop shipping and fulfillment warehouse services. He tells us about buying postage stamps from
Print Stamps
. He recommends buying shipping supplies like boxes, poly-bags and labels from https://www.uline.com. Finally he introduces a free accounting software called
WaveApps
.
OnlyGeo bridges the gap between printing on blanks to cut and sew. As with the previous two videos, he promotes starting small and printing on blanks. He makes the point that Gildan may not be the best quality blanks but they'll get you there.

To me, OnlyGeo is a true fashionista and approaches starting a clothing brand from an artist point of view. He talks a lot about brand identity and reputation as important. I agree. He makes an interesting point that it's ok to have a brand that has no story and just let the designs speak for themselves.

He shares an insider trick to tell your buyers that delivery will take two to three weeks and get pre-orders before you actually start production. This only works if the production lead time is less than 2 weeks. It's all about managing the relationship with your manufacturer.

He recommends using BigCartel which is an alternative to Shopify. BigCartel offers easy online stores for artists & makers. They make it simple to build a unique online store, sell your work, and run a creative business.
Fashion Start Up Podcasts
I highly recommend you listen to these podcasts. Here are four podcasts I recommend you listen to to learn how to start a clothing line producing overseas? I checked iTunes, Google Podcast and Spotify and here is what I found. I listened to them and have shared my feedback. I searched for two keywords: fashion start up and how to start a clothing line.
Maristella is awesome.
Here sincerity and enthusiasm jumps out at you. Her Italian accents put me in a creative mood conjuring up images of classical ancient cities and the perfectly tailored Italian suits on beautiful women who despise make up. On her website she sums up her mission concisely. I lead an ever-growing community where I help fashion entrepreneurs to start or grow a profitable, successful fashion business and live the life of their dreams. She is up to 45 episodes and covers everything from alternative apps to polyvore to mental blocks that stop you from figuring out how to start your clothing line overseas.
Subscribe on iTunes.
Robert is also amazing
because he has walked the talk. He has his own successful fashion brand and genuinely intends to help and inspire others. [I am starting to see a pattern between. Maristella, Robert and Heidi (below) all have a passion for sharing knowledge.]. Robert's podcast has @ 163 episodes and each episode is short like around 10 minutes. This makes it easy to digest and breakdown his tips one by one. I really like his focus on Instagram. If you are using Intstagram then you need to listen and learn to Robert. Thanks Robert!
Subscribe on iTunes.
Last I heard Heidi is based in Hong Kong.
She has a lot of hands on experience working with Chinese factories and managing the international aspect of starting a clothing line. She has 110 episode that are long, like around one hour. I love her first episode, Why Solving a Problem is Essential to Building a Successful Brand. I agree 100%. In one episode titled, "Curled up in a ball crying…" she interviews an bridal clothing start-up entrepreneur and they discuss the intense challenges we all face when starting a fashion brand: financial demands, emotional roller coasters and technical barriers. Listineng to Heidi's podcast is a must!
Subscribe on iTunes.
This podcast is on Spotify and the voice is a female computer generated voice which is interesting to listen to. It is interesting how the computer tries to add emotion to the voice with inflections. The inflections are not always human-like which can be distracting. There are nine chapters and you can finish listening within one hour. They talk at length about building your brand image and message which I like and agree with. The podcast offers valuable tips on how to start a clothing line producing overseas. They even recommend a great website to create your logo with. It's called
Looka.
20 Steps to Produce Garments in Vietnam
Design / Sketch
As soon as you get an idea in your head it's time to get it on to paper to communicate the idea with technical designers so they can make a sample. If you can design or sketch yourself then hire someone. If have a physical sample then a photo can be used in lieu of the design / sketch as long as there aren't any modifications.

Pattern Design (Measurements for size M)
You need the measurements for at least one size, usually size M. If you have a physical sample then you can measure directly and get the data. If you don't have a physical sample then you need to make your best guess based on technical analysis. These measurements will be used to make the first sample.
Merchandising (Choose Fabric, Trim and Accessories)
This is a huge step. Choosing fabric can take months. It's easy to go buy a garment that has the fabric you like but finding a supplier than can copy that fabric is tough because it's hard to know the exact composition just by looking at it. Same is true for trims and accessories. Buttons, zippers, poly bags are not readily available at your local hardware store. You gotta get to Brooklyn, I mean Asia, where the factories are and visit their showrooms to get the real scoop.

Create tech pack
Tech packs are your tickets for the space shuttle. If your tech packs are done well and complete then the factory can quote price and make a counter sample. They are not easy to do and can cost as much as $2,000 if done well.

Calculate price
The factory will do this for you based on your tech pack or physical sample. I recommend you have a target price in mind and be prepared to defend it. Most likely the factory price will come in high and you will be on your back foot. Have your bill of materials in front of you when you start breaking down the price.
Development Sample
Price is good, now it's time for the 1st sample or development sample. I recommend you let the factory use available fabric so they don't have to go out and buy all the actual fabric and actual trims. The 1st sample is just to demonstrate their ability and make sure what they make is what you want. The goal is to get it right by the second iteration.

Production Pattern (Fabric yield)
Once the 1st sample is approved then the factory will grade up and down to the smallest and largest size to sew a full size set with actual fabric and trims. Once they have all the measurements they will create the patterns and markers to calculate the fabric yield. Fabric yield is important because it can affect the price. The target is 92% or higher which means 8% of the fabric is wasted.
Grading
The first sample is usually size M. What about XS, S, L and XL? Do you simply add or subtract a few millimeters to each measurement? In fact each measurement must be modified differently due to the name of garment construction. Trained garment technicians follow guidelines they learned in school and based on their experience. The end result is that the "fit" for each size is perfect. This step must be done by the factory.

Marker Making
The marker is a long rectangular shape of brown paper with pattern lines drawn all over it. They lay this sheet of paper, the marker, on top of layers of fabric. Then the cutting team uses expensive, razor sharp fabric cutters to cut panels out from the fabric stack and the knives cut through the fabric as if the fabric was butter.
Buy and inspect fabric
Before any cutting is done the fabric needs to be purchased, produced and delivered which can take tow to three weeks. Most fabric in Vietnam is produced in China. If the Chinese textile mill has the fabric available then they can send it within 24 hours. If the fabric needs to be made from scratch, then they must buy the yarn, spin or weave it and then dye and finish it. Once the fabric is paid for, they will ship it by air, sea or by truck which can take 4 to 6 days from China to Vietnam. Once the fabric arrives in Vietnam the factory must check at least 20% which can take half a day. The last step before cutting is called relaxing the fabric. This allows the fabric to return to its natural dimensions.

Buy and inspect trim
Trims are the things that stay on the garment when you put it on like buttons, zippers and care labels. If you can except generic trends then the factory can easily choose for you. If you have specific requirements you either nominate the trim suppliers or work face-to-face with the factories to pick and choose the trims based on what they have available. Once you have chosen your trends you need to supply detailed information like the engravings on buttons, the colors of the zippers and that text on the care labels.
Buy and inspect accessories

Accessories get thrown away when you put the garment on. They are things like hangtags, poly bags, silica gel bags and cardboard inserts. If you can except generic accessories the factory will be able to easily recommend options. If have specific requirements then either nominate the supplier or work closely with a factory to get the accessories exactly the way you want them. Before you approve the preproduction sample so they can start production make sure you inspect all trims and accessories.

Spreading
spreading the fabric out on the cutting tables can be done by hand or machine. If the fabric is a solid color then all you have to do is line up the edges. If the fabric has stripes then you need to line up the stripes which is difficult. The links of the fabric that is spreadout depends on the total quantity and the fabric yield that is calculated by the pattern and marker software like Gerber.
Cutting
Cutting happens after the fabric is relaxed back to its natural dimensions and it's laid out on the cutting table. They cut the fabric into panels. For example, a t-shirt can be broken down into four panels: front panel, back panel, left sleeve panel and the right sleeve panel. The panels are bundled together and moved to the sewing lines. It's important to keep all the panels from the same dye lot together. Any variation in dye color is bad.

Sorting/Bundling
Then the bundles are organized so that all the size large panels stick together and get to the sewing line in synch. Same with the size xs, s, m, l, xl and xxl. If you mix a size large front panel with a size medium back panel then you are screwed.

Sewing/Assembling
The sewing lines are set up according to an order of operations. Different seams require different machines and some seams need to be sewn before the others. The factory will manage this but you should be there to watch the end result as they garments come off the line.

Inspection
Inspection and quality control is a must. First step is to create your quality control check list that should derive from your tech pack. Have multiple copies of your checklist to check as many garments as possible. If there are problems then document the details of the problem and bring it to the attention of the factory owner immediately. I recommend you use the acceptable quality limit method to determine how many pieces you should check.
Pressing/ Finishing
Just because the garments are coming off the line well does not mean the job is done. The garments need to be presentable at the point of sell. Loose threads need to be removed. The garments need to be ironed and folded properly. They need to be place in polybags and carton boxes neatly.

Final Inspection
The final inspection can include checking garments but by this time, if there are significant problems, it's too late. The final inspection should focus on making sure all the agreed upon quantities are present and that the packing is done well to look good at the point of sell and make it through the voyage from Vietnam to your store.
Do you have tech packs ready to show factories?
Vietnamese factories need your tech packs to quote price and make samples.
I wrote this book for you to be able to make your tech packs and understand how hard it is. If you have well done tech packs than half the battle is done.
TABLE OF CONTENTS

My Best Advice
Value of a Tech Pack
27 Decision Points
Cover Sheet
Bill of Materials
Technical Sketches
Call Outs
Construction
Colorways
Artwork
Labels
Hang Tags
Packaging
Folding
Sample Request
Measurements
Example Tech Packs
Tech Pack Software
Formatting Tips
Vietnam Manufacturing Videos
Please give me details about your background and manufacturing objectives.

1. Which styles do you want to manufacture first?
2. Do you have tech packs?
3. Do you have any special factory requirements?
4. Have you produced before? If yes, then in what country?
5. What quantity per style per color do you order?
6. Does your company have a website?
7. Do you want to work with an agent or directly with the factory?
8. Do you plan to visit Vietnam?
Website by:

Chris Walker
Fashion Start-up Consultant
Ho Chi Minh City, Vietnam
Author and Dad
Apparel Production Advice
Sewing Factory Introductions by Email
Garment Factory Visits
Tech Pack and Sample Creation
Fashion Start-up Business Planning
Let's connect on Social Media