Apparel Business Planning Internship Focus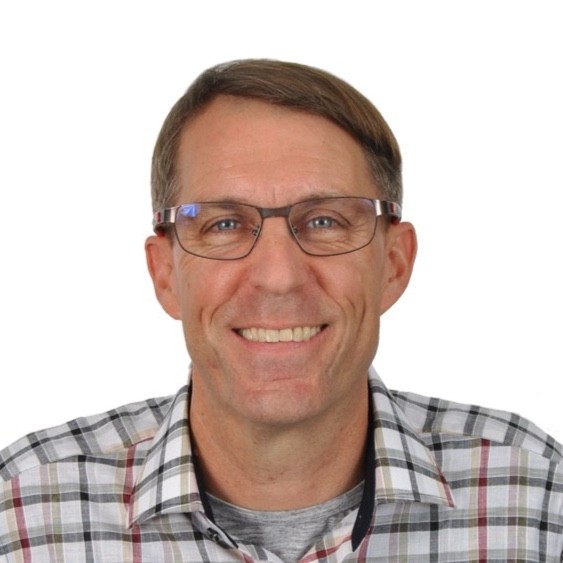 Chris Walker
Ho Chi Minh City
Vietnam

Hi, my name is Chris and I am looking for interns to help me grow my fashion start-up consulting business with an emphasis on accounting. Are you interested in an apparel business planning internship in Vietnam? Here are the things we do:
Market Research
Apparel Design and Merchandising
Marketing Planning
Sales Planning
Financial Planning
Amaia was my first apparel business planning intern in Vietnam. We used Live Plan to write her apparel business plan for Fight Focus. She produced her own sample and completed 70% of her business plan.
Check out Amaia's video and summary below about her apparel business planning internship in Vietnam.
Contact me
for more details about the next apparel business planning internship in Vietnam.
Amaia is a business student from France who interned with me for six months. Together we started writing her business plan and worked on getting samples made for her start up fashion brand that designs protective clothing for women fighters. I asked her to share highlights of her internship and here is what she said.
"Daily life in Vietnam was easy and cheap compared to Europe. People are very kind and selfless. I forgot my phone many times on my scooter and each time someone brought it back to me or the phone had not moved.
Kickboxing
I am a boxer and I found a great boxing club in Thao Dien: K1 Fitness and Fight Factory. I created very strong bonds with the coaches and owners there. The 2 owners are French and the coaches are Vietnamese. It is a club that knows the true values of boxing, there is a great atmosphere and it is like a big family. They integrated me very quickly and I learned a lot of things from them. I will miss them. If you want to learn combat sport then I recommend
K1 Fitness and Fight Factory.
Stay in shape during your apparel business planning internship in Vietnam.
Passion Fruit Juice
I totally fell in love with the Vietnamese food. You can have healthy snack food for less than 4 €. I fell in love with passion fruit juice. One of my boxing club's trainers gave me the address. It is a
tiny shop
where a Vietnamese woman lives with her husband and two children. I go to see her every morning before going to work and every evening after training. Her juices are fresh and super tasty. The cost is 20K VND (0,76 €) for 1L of juice. It's magic. Drink healthy during your apparel business planning internship in Vietnam.
Travel
It is very easy and cheap to travel in Vietnam. We had the chance to meet great people and saw fabulous landscapes. We went to Halong Bai, Ninh Binh, Hanoi, Sapa, Mui Ne, Phu Quoc.
Very good boat in Halong Bay
Wonderful homestay in Ninh Binh
Beautiful hiking in Sapa
Amazing backpackers hotel in Mui Ne
:
Very fun Aquapark in Phu Quoc
:
Nightlife
The nightlife in Ho Chi Minh City was better than I expected. I discovered the madness of Bui Vien. There are bars all along the street, the music is so loud that even in the street it is hard to hear each other talking. I love this atmosphere because the music is so loud and people are everywhere. The first time I went there I was scared and cautious but after being there a few times I felt safe. My favorite nightclub is called
The Observatory
. They play techno music and have a
huge outdoor terrace
. The view is wonderful.
Be sure to travel during the apparel business planning internship in Vietnam.
What Amaia learned working with Chris
Three things learned working with Chris. Three things that I will always remember about my apparel business planning internship in Vietnam.
Highlights
Why, How What from Simons Sinek "They don't buy what you do, they buy why you do it."
Watch the video
Keep it Simple Stupid.
The importance of SOPs for managers.
The importance of a Tech Pack for fashion start-ups when producing garments.
The time that takes to do good market research and its value.
My apparel business planning internship in Vietnam was a good decision.
My Why

I discovered my "why's" in Vietnam. My personal "why" is: I discovered boxing during a dark period of my life. Thanks to this sport which is considered one of the most difficult, I discovered that I had an immense strength in me, a flame which burns every day. When I started fighting I realized that the protection for women was not very good in part because women are less numerous in this environment. That's why as a woman, as a fighter, I wanted to create my own brand of protective clothes for all women fighters.
Fight Focus Why

My company "Why" is: FIGHT FOCUS was born in the head and heart of a boxer. We believe that combat sport is not a game. Fighters risk their lives by practicing this sport. They must be prepared, focused, and determined. The FIGHT FOCUS team gets satisfaction knowing that women fighters can buy comfortable protective clothing and focus on their fight.
SOPs are standard operating procedures that Chris taught us to create as management tools. The first SOP that I will write for FIGHT FOCUS will be an SOP to send the orders all around France. As the orders come in I will need a staff to pick, pack and ship out of my warehouse. The SOP will explain in detail how they should pick, pack and ship. This will save me from having to do it.
Do Chris's apparel business planning internship in Vietnam and you will discover your Why!
Advice for future interns
Finding an Apartment

I recommend you look for an apartment directly on site in Vietnam, rather than from France. You will find cheaper accommodations searching locally. You will have many choices. I lived in a small building only 5 floors in the center of Thao Dien. It's called
iCasa Serviced Apartment
. I pay 500 $ per month which is expensive in Vietnam but it is very comfortable. There is a swimming pool, cleaning 3 times a week, free drinking water, free yoga classes etc. The owners are very kind and ready to help anytime. There is even a lady who speaks french which helped me a lot during my apparel business planning internship in Vietnam.
ATM Withdrawal Limit

In Vietnam I only used cash. Think ahead to increase your bank withdrawal limit so that you don't lock up your account for withdrawing too much too fast. I was blocked and it is very stressful when you don't have enough money 10.000km from home. To withdraw money it is not complicated. There are ATMs almost everywhere. My bank is HSBC and I was amazed to see that there are HSBC ATMs here in Vietnam. So, I withdraw money in HSBCs ATM because I am not taxed as it is in my bank. I also withdrew from ACB ATM which is a Vietnamese bank because there is one at 50m from my home. Make sure you have money for your apparel business planning internship in Vietnam.
In France my withdrawal limit is 500 $ per month but here in Vietnam I enlarged it to 1000 $ so as not to be annoyed because almost everything is done in cash here in Vietnam. The only thing is that ATMs have a maximum amount of withdrawals so if you want to withdraw large sums you have to withdraw several times. For example one day I had to withdraw $ 300 equal to 8 million VietnamDong. And I had to withdraw 3 times 3million Vietnam dong because the ATM does not deliver more than 3 million at once.
Getting Infections

Be careful with infections in Vietnam. Two of my friends got staphylococcus infections.
Start with Tech Packs
Engineer your MOQs
Choose your QC Levels
Look Up Import Tax
Calculate Shipping Costs
Let's connect on social media